The braided rugs and baskets are our favourite design because of how they bring colour, texture and warmth into your home whilst saving a lot of fabric from landfill. We love the different colour pallettes that can be created with the different fabrics and because it is all recycled fabric each one is a limited edition designs.
The whole process of making a rug takes about a week from sorting the recycled fabric, cutting the fabric into strips, hand plaiting the fabric and then machine stitching the plaiting into either a rug or a basket. We have commissioned a plaiting machine to be made! Jacquelyn's amazing husband (Georgie's Dad) has taken on the challenge of making the plaiting machine which will mean that even more fabric can be recycled and we will be able to present to you a wider colour range than we can currently make by hand. The cutting and the machine stitching will still be hands on though! For more updates on the progress and design of the plaiting machine please see our instagram page. We will soon be adding a blog about the process too.
In September 2019 we were asked to make our first memory basket. Our incredible customer came to us with a selection of her favourite clothing from her mum, husband and her own wardrobe. The colours and textures of the clothes evoking wonderful memories of cherished times together so she could not part with the clothes but neither did she wear them anymore. We loved putting such a wonderful collection of textiles together especially knowing they were so cared for. If you would like your own memory basket or rug then please contact us directly, we are very happy to chat through what you would like and whether it is possible.
Currently to purchase one of our rugs or baskets you can visit us in person at one of our textile events. Please see our Events page to find out when we are near you.
Once the fabric is cut into long strips for braiding, we are working with the colour and the texture of the fabric. Any pattern or damage can no longer be seen and we really love putting different colour palettes of fabric together to create our rugs and baskets.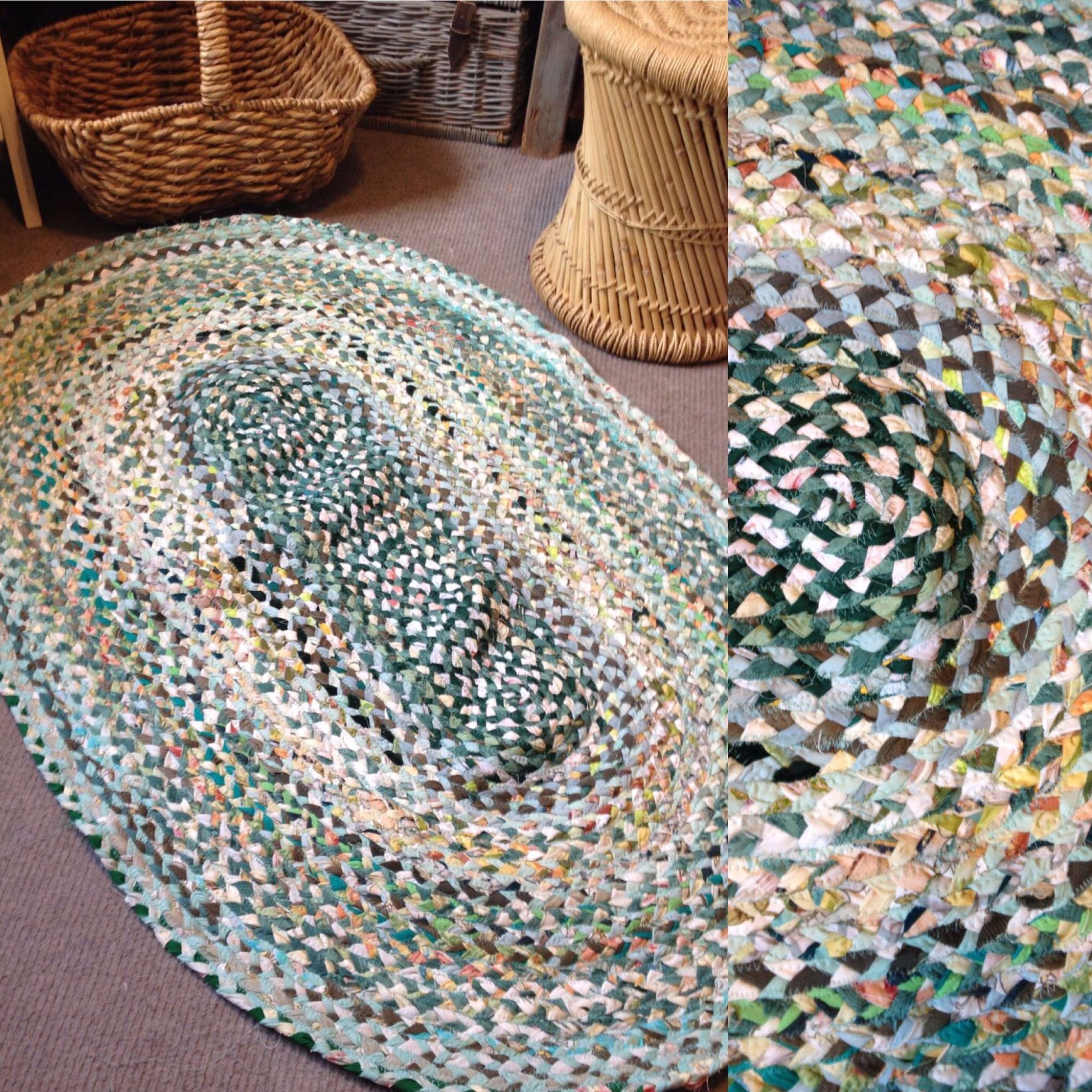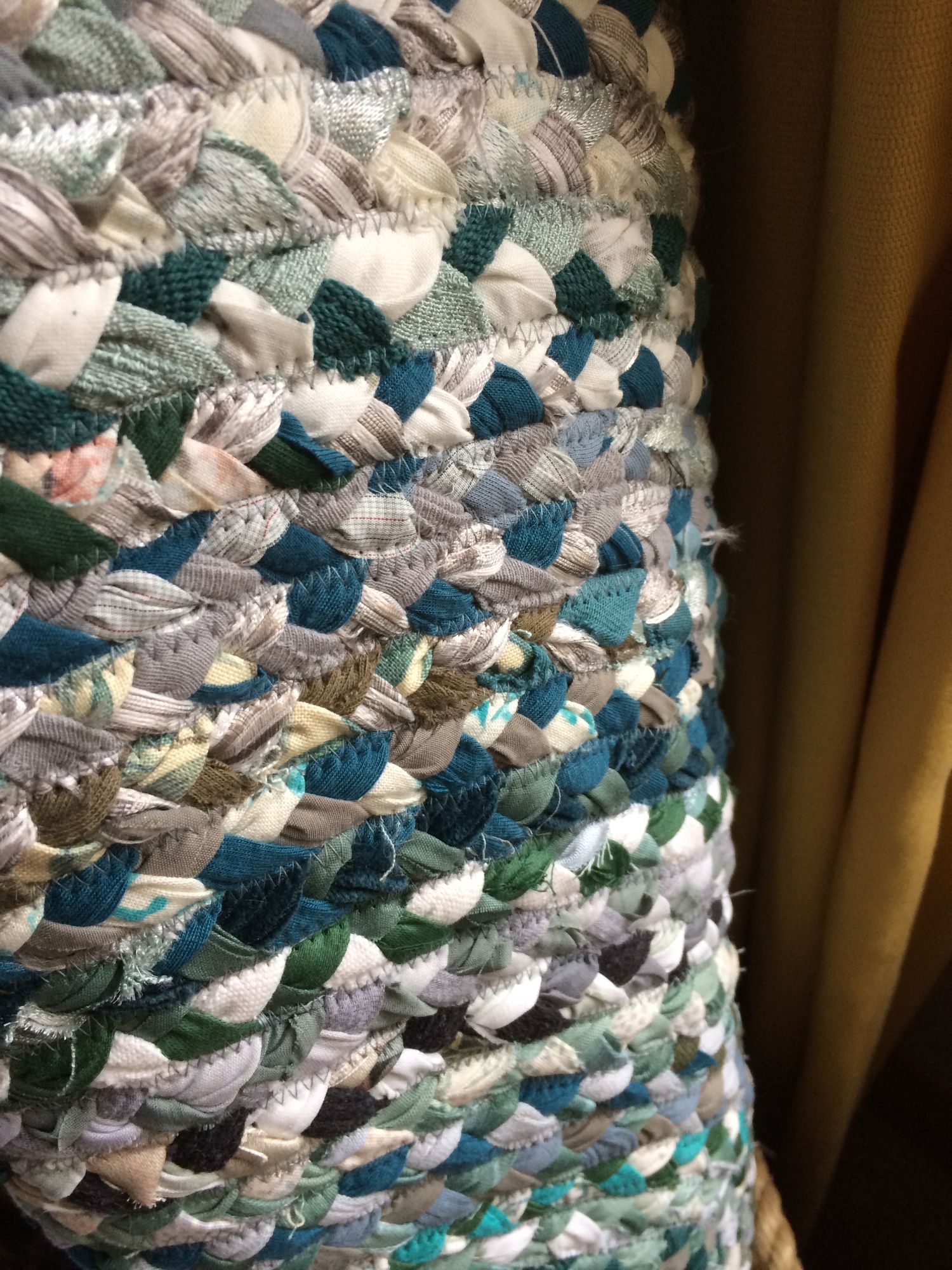 Our rugs and baskets are machine stiched giving extra durability because we are in it for the long haul. We want them to last through life and the ones we have kept have been thoroghly road tested through pets, toddlers, camping and even oil covered engineering husbands!